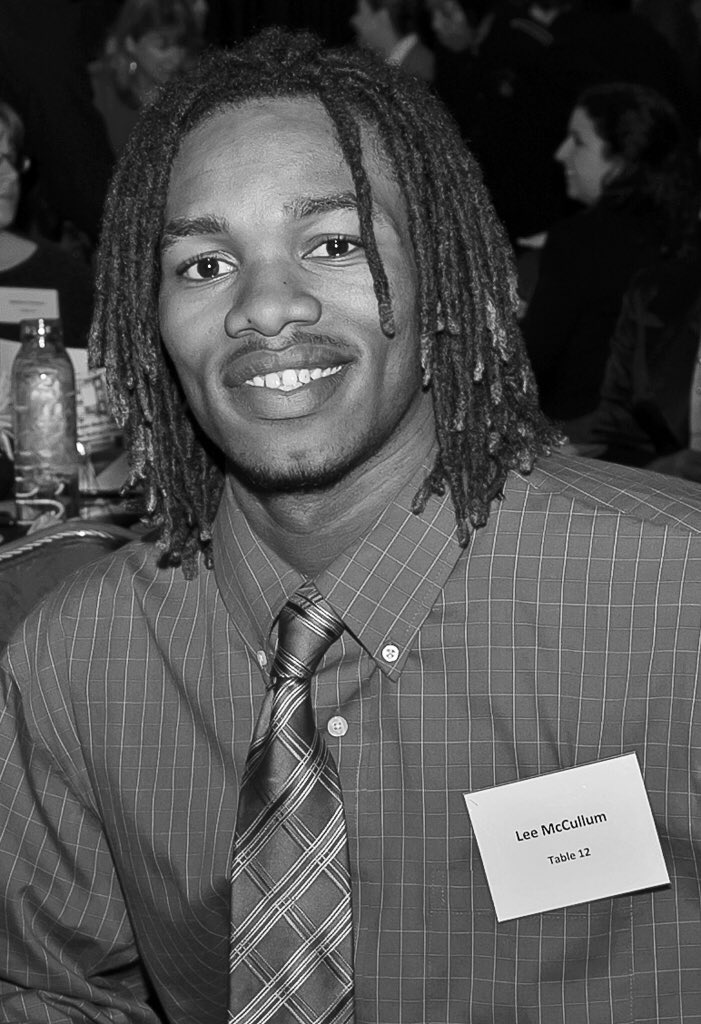 (CNN)Lee McCullum was a hopeful figure in "Chicagoland," the 2014 documentary that aired on CNN about the violent streets of that city.
He changed his life, emerging from homelessness and being a gang member to become a student leader with a chance to attend college.
"When we saw him win homecoming king it just brought tears to our eyes," said Marc Levin, executive producer of the documentary. "He lived through the gang wars and made it to his senior year — it was a moment we had so much hope."
But McCullum's story ended early Thursday morning.
The 22-year-old man was found dead in the 500 block of West 126th Street, shot in the back of the head, Chicago police said. At this point, nobody knows why it happened or who killed him.
The news of his death disheartened many people because McCullum appeared to be trying to escape the violent street culture that earned Chicago the nickname "Chi-Raq."
He was a great kid," said Liz Dozier, who knew McCullum when she served as his principal at Fenger High School. "I think people (watching the documentary) got to see what a great person he was and the complexity of what he faced and how he handled it with grace. …
"He wanted to go to college and play basketball. He was a great person and I just can't believe he's dead. It's just unreal when you think about it. The streets have got yet another young male."
In the series, McCullum said he moved out of the city for a while after high school because he feared for his life — only to return.
CNN affiliate WGNTV
said he had a job and wanted to attend college but kept having trouble with gangs.
In 2014 he was wounded in a drive-by shooting. Less than a month ago, his girlfriend — the daughter of a Cook County sheriff's deputy — was fatally shot getting out of a car on the city's Southside, WGNTV reported.
http://www.cnn.com/2016/05/12/us/lee-mccullum-of-chicagoland-killed/index.html
No comment from the white house?
No "This could be my son" moment?
Of course not, no racial tensions to stir up here
There goes another son of a democratic city
Blood in, blood out